Music Asia – Rossa has re-invented herself with her latest single "Body Speak". If you were to hear it the first time without knowing who the singer behind the song is, you probably would not have guessed that it is the latest work of the Indonesian Pop Diva.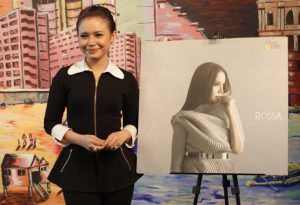 Unlike Rossa's previous singles, this song has a genre of dance music infused with today's current popular beat. The modern, deep and teenage vibe of the song gives Rossa a fresh image. The song will be on Rossa's upcoming album that will be released this April.
The English song was composed by 3 talented American musicians – Steve Shebby, Joleen Belle and Michelle Buzz. Rossa completed the recording process of this song in the United States with Mitch Allan as her Vocal Producer. Mitch Allan is an American musician, songwriter and music producer who has worked with world-class singers such as Demi Lovato, Miley Cyrus, Jason Derulo, Pitbull, Fifth Harmony and Kelly Clarkson.
Rossa said that she enjoyed the production process of her new song despite experiencing some challenges. "The hard part of the process is pronunciation because English is not my everyday language. When we were recording there, I learned from Mitch Allan and other musicians on how each word must be pronounced correctly so that the lyric and feel of the song is accurate and different from when singing in Indonesian."
If you are not convinced, check out her Musical.ly video of the song.
February 23, 2017