Billboard News Online – The Big Apple Music Awards 2017 are underway, and winners have already been announced. We are pleased to announce the list of the winners.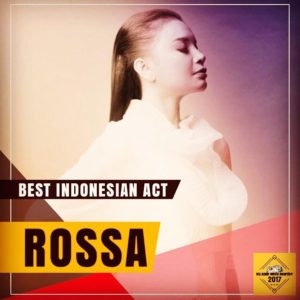 Diamond award is a special award of merit given by the Big Apple Music Award to recording artists who have sold over 100 million albums throughout their career. This year Iraqi artist Kadim Al Sahir has been awarded with Diamond Award. Kadim Al Sahir  h established himself as one of the most successful singers in the history of the Arab World, since the start of his career. Ranging from big romantic ballads to more political work, from pop to Arab classical music.
He performs with an orchestra of twenty to thirty musicians on Arabic percussion, oud, qanun, nay, and a full complement of strings (violin, cello, and bass). While some of his work makes use of electronic musical sounds, he avoids the use of synthesizers to imitate acoustic instruments. His work frequently features Iraqi folk instruments, rhythms and melodies.
The Big Apple Music Awards Lifetime Achievement Award is awarded to "performers who, during their lifetimes, have made creative contributions of outstanding artistic significance to the field of recording. "Yiannis Chryssomallis known professionally as Yanni has been awarded this year with above mentioned, Lifetime Achievement Award.
The Legend Award, is a special award of merit given to recording artists by the Big Apple Music Awards Foundation for outstanding achievements in the music industry. This year Legend awards has been given to Carlos Santana. Carlos Santana is a Mexican and American musician who first became famous in the late 1960s and early 1970s with his band, Santana, which pioneered a fusion of rock and Latin American music. The band's sound featured his melodic, blues-based guitar lines set against Latin and African rhythms featuring percussion instruments such as timbales and congas not generally heard in rock music. Santana continued to work in these forms over the following decades.
Each year Big Apple Music  Awards honors a musician with its  Humanitarian Award for music dedicated to social justice, humanitarian causes. The 2017 award goes to Serj Tankian.
Serj Tankian  is a Lebanese-born Armenian-American singer-songwriter, composer, multi-instrumentalist, record producer, poet, philosopher and political activist with Armenian descent. He is best known as the lead vocalist, songwriter, keyboardist, and occasional live rhythm guitarist of the metal band System of a Down, formed in 1994.
During his musical career, Tankian has released five albums with System of a Down, one with Arto Tunçboyacıyan (Serart), as well as the five solo albums Elect the Dead, Imperfect Harmonies, Harakiri, Orca, and Jazz-Iz-Christ. A live orchestral version of Elect the Dead incorporating the Auckland Philharmonia Orchestranamed Elect the Dead Symphony was released. In 2002, Tankian and Rage Against the Machine/Audioslave guitarist Tom Morello co-founded a non-profit political activist organization, Axis of Justice. Tankian also founded the music label Serjical Strike Records, and is represented by Velvet Hammer Music and Management Group under System of a Down. On August 12, 2011, Tankian was awarded the Armenian Prime Minister's Medal for his contributions to the recognition of the Armenian Genocide and the advancement of music.
He is widely considered and ranked as one of the greatest vocalists in metal history, with praise given to his unusual delivery and his wide vocal range. Serj Tankian is currently listed as one of the Top 100 Heavy Metal Vocalists by Hit Parader, ranked at #26. A study conducted by VVN Music found Tankian to possess a moderately-high and diverse vocal range, not only in metal, but in all of popular music, with a range of 4.2 octaves. This range is comparable to Rob Halford, Elvis Presley, Freddie Mercury, Anthony Kiedis, Hansi Kürsch, and Steven Tyler (range of 4 octaves and 1 note).
The winners of the Big Apple Music Awards 2017 includes : 
Nassif Zeytounon- "New Middle Eastern Act Award"

Ahlam – "Icon Award"

Rita Ora -"Best International Act Award"

 Faydee on his "Best Australian Act Award"

Saad Lamjarred- "Top Social Middle Eastern Artist "

Galena – "Best Bulgarian Female Artist Award"

Luis Fonsi – "Hit of the Year Award"

Gwen Stefani on her "Most Popular Female Artist Award"

Shakira on her "Best Latin Female Act Award"

Anggun Cipta Sasmi – "Best Asian Act Award"

 Rossa – "Best Indonesian Act Award"

 Mohombi – "Best African Act Award"

Super Junior – "Best K-Pop Award"

Nawal El Zoghbi – "Best Lebanese Act Award"

For the Complete List of Winners From the 2018 Billboard Music Awards visit an official Big Apple Music Awards website www.bigapplemusicawards.org