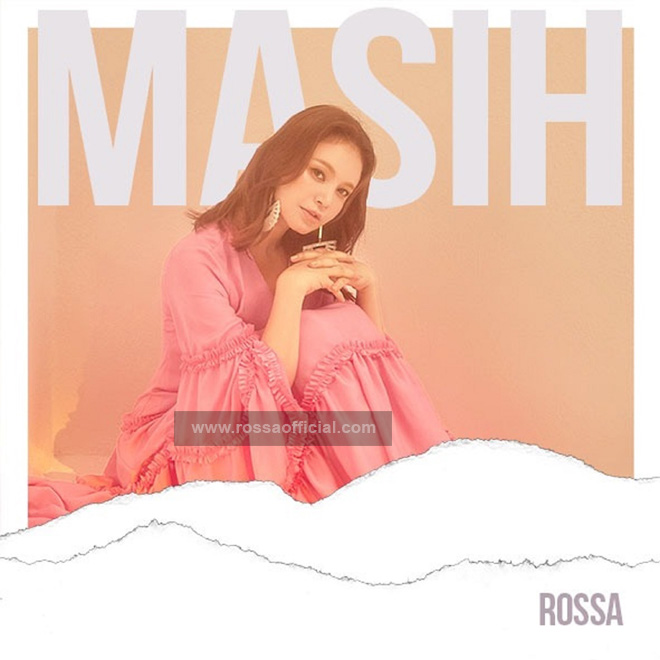 RELEASE DATE /

March 4, 2020
Composer: Yovie Widianto
Lyric: Nino Kayam & Yovie Widianto
Executive Producer: Rossa
Producer: Yovie Widianto
Vocal: Rossa
Bass: Rishanda Singgih
Piano: Haris Pranowo
Keyboard: Bambang Purwono
Drum: Echa Soemantri
Strings Recorded by Budapest Scoring Strings at Hungary
String Arrangement by Ari Renaldi
Vocal Recorded at Bro's Studio
Vocal Produced by Irv Nat
Mixed & Mastered by Ari Renaldi at Aru Studio, Bandung
Release tracklist
Few words
Lagu terbaru dari Rossa yang berjudul "Masih" ini diciptakan oleh Yovie Widianto dan Nino Kayam. Lagu ini dirilis Rossa untuk sebuah mini series garapannya sendiri yang berjudul "Masih (Cinta) Terbaik" yang terinspirasi dari drama korea.
Awalnya Yovie hanya menciptakan bagian dari reff dari lagu ini dan dinyanyikan oleh Rossa untuk pertama kalinya di konser "The Journey of 21 Dazzling Years (2017)". Lagu ini kemudian ditulis secara utuh pada tanggal 13 Agustus 2018 dan direkam secara utuh pada tanggal 28 Februari 2019.
Menurut Rossa, lagu ini mengembalikan Rossa di era lagu "Kini" dan "Aku Bukan Untukmu". Sebuah lagu balada yang bercerita tentang percintaan yang telah usai, namun masih ada rasa sayang sehingga sulit untuk saling melupakan. Perilisan video clipnya pun dikemas secara unik dengan membuat terobosan baru yaitu menggabungkan antara film dan video clipnya di dalam kesatuan.
English :
The latest song from Rossa, entitled "Masih (Still)," was composed by Yovie Widianto and Nino Kayam. Rossa released this song for her mini-series entitled "Masih (Cinta) Terbaik (Still The Best Love)," which was inspired by Korean dramas.
Initially, Yovie only composed part of the chorus of this song and was sung by Rossa for the first time at the concert "The Journey of 21 Dazzling Years (2017)". This song was then written in full on August 13, 2018, and recorded in its entirety on February 28, 2019.
According to Rossa, this song brings Rossa back in era songs "Kini" and "Aku Bukan Untukmu." It is a ballad song that tells about a love that has ended, but there is still love, so it is difficult to forget each other. The video clip's release is also packaged uniquely by making a breakthrough, namely combining the film and the video clip in one unit.