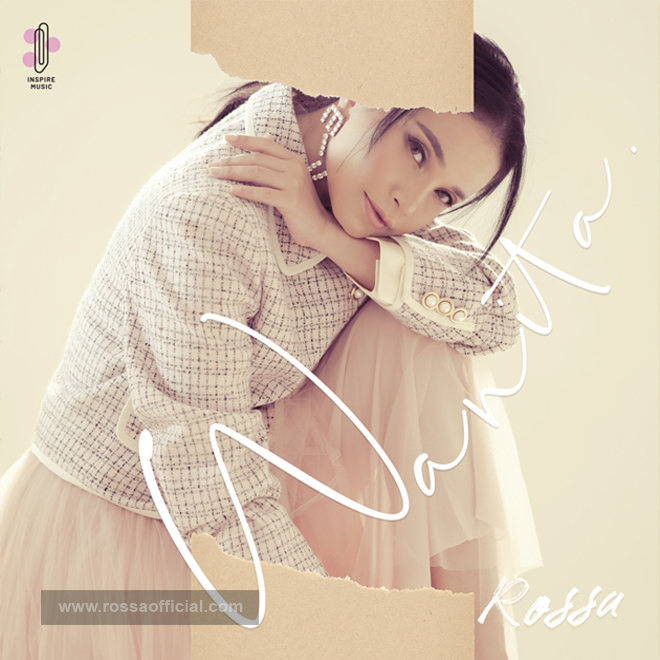 RELEASE DATE /

Juli 16, 2021
Executive Producer: Rossa
Producer: Rossa, Rian Ekky Pradipta
Artist: Rossa
Title: Wanita
Composed & Lyric: Rian Ekky Pradipta
Music Arrangement: Rian Ekky Pradipta
Acoustic Guitar: Arya "Lale" Adhitya
Keyboard: Ilman Ibrahim
Vocal Recorded at Bro's Studio, Jakarta,
Engineered by: Anggi
Backing Vocal: Ebi
Vocal Arrangement & Directed: Rayen Pono
Strings Written & Played: Alvin Witarsa, recorded at @SINEpro studio by @SolideoKevin
Mixed: Ari Renaldi at Aru Studio, Bandung
Mastered: Randy Merrill at Sterling Sound, 33 Hilliard Ave, Edgewater, NJ 07020, United States
Mixed & Mastered (Dolby Atmos): Eko Sulistiyo at Fourmix, Jakarta
Publisher: PT. Musica Publishing Indonesia
Label & Distribute: Inspire Music
Release tracklist
Few words
Rossa memberi ruang apresiasi kepada sosok wanita dengan single terbarunya 'Wanita'. Single ini merupakan salah satu single dari album terbaru Rossa yang akan dirilis pada tahun 2021. Single 'Wanita' akan hadir di Apple Music menggunakan teknologi Spatial Audio, sebuah pengalaman audio imersif yang didukung oleh Dolby Atmos. Seperti yang disebutkan oleh Zane Lowe, "Spatial adalah pengalaman imersif yang membantu suara untuk bergerak dari segala penjuru."
Ini merupakan pengalaman baru bagi Rossa, "Bangga banget jadi penyanyi Indonesia yang memakai teknologi terbaru dari Apple Music. Pengalaman audio spatial ini memberi pengalaman baru bagi pendengar untuk ikut menyelami musik bersama saya". Sebagai tanda dari perjalanan panjang dalam kancah musiknya, Rossa kembali untuk merayakan jati dirinya dan menyampaikan sisi romantisme dan keceriaannya dalam lagu-lagu terbarunya.
Menurut Rossa, "Wanita itu selalu bisa multitasking dan mempunyai multi-peran, ia bisa mengerjakan banyak hal dalam waktu yang bersamaan—bisa menjadi seorang ibu, istri, guru, menjaga profesinya, dan juga menjadi anak bagi orang tuanya".
Single 'Wanita' diciptakan dan diaransemen oleh Rian D'Masiv ini melibatkan juga musisi Arya "Lale" Adhitya serta Ilman Ibrahim. Proses mastering dilakukan oleh Randy Merrill, seorang Mastering Engineer peraih Grammy Awards dari U.S. yang telah bekerja dengan penyanyi internasional seperti Taylor Swift, Adele, Lady Gaga, Ariana Grande, Lorde, Harry Styles dan lainnya untuk album-album mereka.
English :
Rossa gave room for appreciation to women with her latest single, 'Wanita.' This single is one of the singles from Rossa's latest album, which will be released in 2021 or 2022. The single 'Wanita' will be coming to Apple Music using Spatial Audio technology, an immersive audio experience powered by Dolby Atmos. As Zane Lowe puts it, "Spatial is an immersive experience that helps sound to move from all directions."
Dolby Atmos is a new experience for Rossa, "I am very proud to be an Indonesian singer who uses the latest technology from Apple Music. This audio spatial experience gives listeners a new experience to dive into music with me." As a sign of a long journey in the music scene, Rossa is back to celebrate who she is and convey her romantic and cheerful side in her latest songs.
According to Rossa, "A woman can always multitask and have multi-roles, she can do many things at the same time—can be a mother, wife, teacher, maintain her profession, and also be a child for her parents." The single 'Wanita' was created and arranged by Rian D'Masiv and involved musicians Arya "Lale" Adhitya and Ilman Ibrahim.
The mastering process was carried out by Randy Merrill, a Mastering Engineer who won Grammy Awards from the U.S. who have worked with international singers such as Taylor Swift, Adele, Lady Gaga, Ariana Grande, Lorde, Harry Styles, and others on their albums.