Bandwagon Asia – Throughout her 21-year career, Rossa has amassed a number of songs, slapped her name on nine records and many more. Following the release of the song 'Body Speak,' Rossa is ready to introduce a wider palette, a step-up to her soaring pop and balladeering with a new nine-track record, A New Chapter.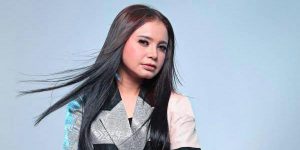 Four of the songs were recorded in Los Angeles with the producer Mitch Allan (whose C.V. includes work with Miley Cyrus and Demi Lovato). The recorded also saw collaborations with songwriters like Thusar Apte, Steve Shebby and singers like Ryan (of the band D'Masiv fame) and Dewiq.
See the tracklist and check out the cover art below.
A New Chapter
Break It Up
Bukan Maksudku
Tlah Mencoba
Cinta Dalam Hidupku
Satu Hal Yang Bodoh
Till My Heart Stops Beating
Jangan Hilangkan Dia
Body Speak
Firefly